End Of Tenancy Cleaning In Pimlico Is Quick And Easy With Us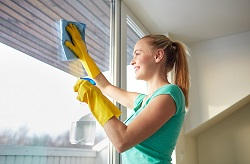 Ease the Transition of Moving with Carpet Cleaning Pimlico's End of Lease Cleaning

As it's well known, moving out can be a stressful and emotionally taxing time. It's likely you will have a lot of items to pack up and find yourself rushing against time to clear the place out before moving. To add to your stress, you are also likely responsible for leaving the place clean for the next inhabitant. Otherwise, you might risk not getting your full deposit back from your landlord.

At Carpet Cleaning Pimlico we provide an easy solution - our end of tenancy cleaning services in Pimlico. This professional move out cleaning service saves you a large amount of energy and effort by taking away all hassles associated with cleaning to impress your landlord or letting agent. We bring the skill and experience to ensure everything is sorted quickly and efficiently - one visit is usually all it needs!

Our expert cleaners arrive with advanced cleaning tools and products that are used to clean your rental property from top to bottom. From vacuuming carpets to deep-cleaning bathrooms and kitchens, there's nothing too big or small that our cleaners cannot handle. We know exactly what it takes to make sure that your rental property meets the highest standards of hygiene expected by landlords or letting agents. As such, you can be confident in receiving your full deposit back when you hire our trusted end of lease cleaners in Pimlico.

Benefits of Hiring Our Professional Move Out Cleaners in Pimlico


Save Time: With our experienced end of tenancy cleaners on board, it means you don't have to spend additional hours cleaning when you'd rather be packing boxes or rearranging furniture at your new place.
Everything's Taken Care Of: Our professionals ensure that all areas of the home are addressed including kitchen, bathroom, living room, bedrooms, windowsills & frames, carpets & floors, skirting boards and so forth.
Peace of Mind: You get peace of mind knowing that our experts are taking care of every little detail in terms of getting your rented property cleaned.
No Worry about Loss of Deposit: We understand what it takes for renters to pass the final inspection with flying colors! We make sure that no area is left untouched and help secure your deposit.
Affordable Fee: Hiring our end of lease cleaning services comes at a competitive price and doesn't put much strain on your budget.




We are very proud of the reputation we have built over the years as one of London's most reliable domestic cleaning companies. When you hire us for end of lease cleaning in Pimlico, we work hard to exceed your expectations and help ensure that the process runs smoothly for you. Our team is friendly yet professional and they do their best so that you don't need to worry about a single thing!

Moving out should b? something ??u&rsqu?;r? ?x??t?d ?b?ut but th?t d??sn't mean th?t ??u shouldn't l??v? th? fate ?f ??ur d?wn??ym?nt with good hands! To learn more about our Pimlico end of tenancy cleaning services simply give us a call today on
, we look forward to hearing from you soon!